In this post we will look at how to transfer from PayPal to mobile money/bank in Ghana in 2023.
Yes, after many months of struggle, I have found the way to withdraw from PayPal to mobile Money here in Ghana or any African country.
Many content creators having been struggling with how to withdraw their PayPal funds given that Ghana and most African countries are not PayPal supported countries.
The screenshot below is just one of the many struggles  content creators  go through in their quest to withdraw funds from PayPal.
If you have been struggling like me as to how to withdraw from PayPal in Ghana, then take a seat and read because I have the details for you.
With this method, you can withdraw PayPal funds right into your mobile money or bank account. Yes, and it is not a difficult or a long process at all.
What is this method that enable PayPal users to transfer their funds into their mobile money or bank account?
Airtm is the best method for you to withdraw your PayPal funds. Registration is pretty simple as you can simply register with your email or Facebook account.
Click on the link below to register.
When you click on the link above, this is what you will see.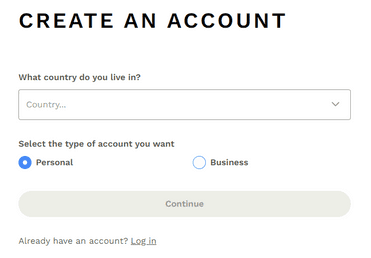 The first question is the country you live and you have to select Ghana or your country of residence. You then have to select the type of account you want to register for: Personal or business.
Also read:
5 best Universities in the USA.
Watch as a Woman narrates how she caught her mother in bed with her husband, Now the mother is expecting a child with her husband.
Then you will be prompted to select whether you want to sign up with your email or Facebook. Once you select any of them, you will have to fill in a short form with your details and your account will be created for you and you will be required to confirm it in your mail.
You are advised to use the same email address that is associated with your PayPal.
Part of your dashboard will look like this.
You will have to verify your identity to be able to transfer money from PayPal to your mobile money.
You have to verify your identity to be able to make transaction. You can verify your identity with either your Passport or national Identity card.
You will be given a link which will enable you to take pictures of the front and back of your of identity card. You will also be required to take a selfie as part of the identification process.
Once you verify your self, you are ready to transact business.
How do I Transfer from PayPal to my mobile money on Airtm?
You will have to first move the funds from PayPal to Airtm before you can transfer to your mobile money or bank account.
Follow the steps below.
First, Log in, click on 'Add' and search for PayPal.
"Next, type 'PayPal' into your search engine and select the 'PayPal Balance, More than $15' or 'PayPal Balance, $15 or Less' option depending on the amount you wish to add".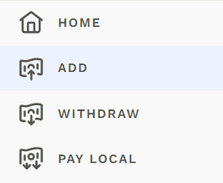 This is how it will look like in your dashboard.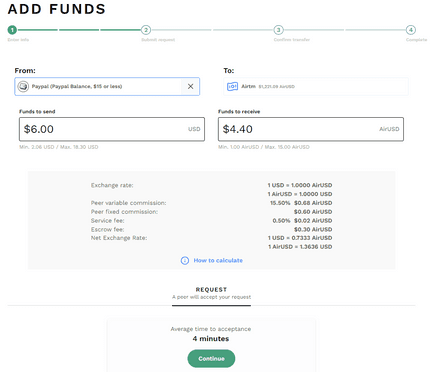 Next, Select the amount  you want to transfer and click on 'Continue'.
The next thing is to  set PayPal as your payment method and write your email address and it must be the one associated with your PayPal account and click on 'Configure'.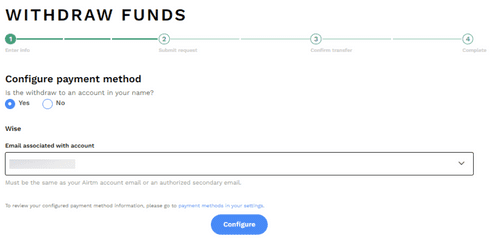 You will have to review the information and click on 'Send request'.
After this, you will wait a "few minutes while a cashier accepts your request".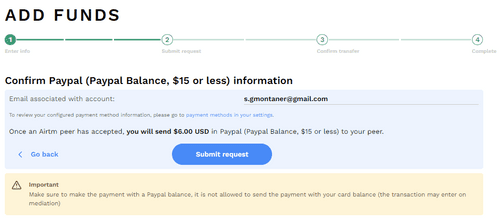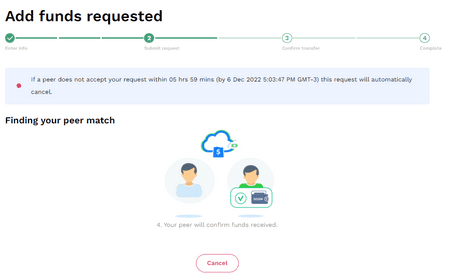 A cashier is someone who is to transfer the equivalent airtm amount of the PayPal funds you are seeking to transfer.
Based on your network, this may take a while.
Next, after your transaction is accepted, you can enter the chat to greet  the cashier.

In the chat, the cashier will inform you that he will send you a PayPal invoice. Note, this invoice will be sent to your email and you will have to go there. This is how your PayPal invoice will look like.
Click on the view and pay invoice.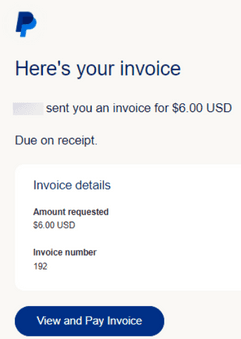 This will take you to your PayPal account.
Once you are in your PayPal account, click on 'Pay'. Then,
, select the 'PayPal balance' option, and then click on 'Complete purchase'.
Please note  this carefully: it is not allowed to pay with card balances, otherwise the transaction may enter mediation.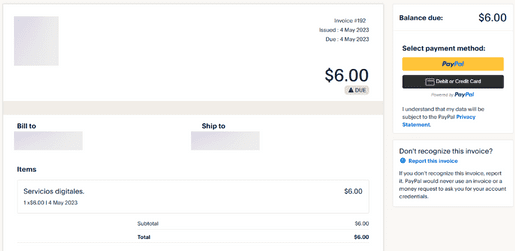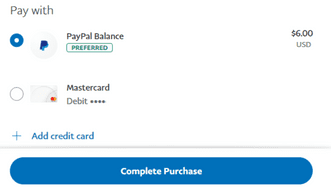 Note this step carefully too.
"In the PayPal menu, click on 'Activity' and select the latest transaction.
Then, copy the Transaction ID".
This is to inform the cashier that the transfer of funds has actually being made. This will enable him to confirm the transaction and your airtm money can be credited.


 This is the transaction ID which you will need to send to the cashier.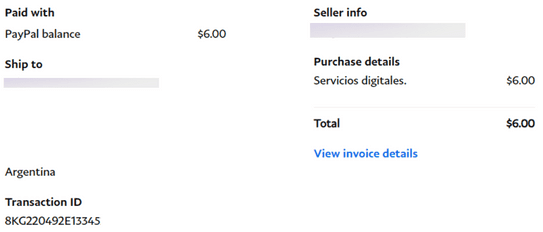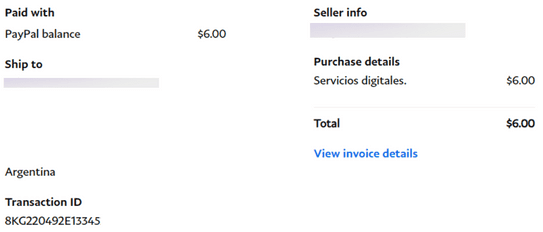 As indicated earlier, "Go back to the AirTM window and click on 'Details'"
There you have to paste the transaction ID  which you copied from your PayPal.
Next confirm that you have followed the instructions, and click on 'Confirm sent'.

Now your Airtm account will be credited.
Now you have to transfer the funds which in now in your Airtm to your mobile money or bank account.
To do this, go to pay local and select the method. If mobile money wallet is not there, you  can add it.
If you are in Ghana, you can add MTN mobile money or any other mobile money wallet you have.
Once you click on "pay local", you are to transfer from Airtm to your bank account or mobile money.
You will follow the steps as indicated earlier(from paypal to Airtm).
You will have to check your email address to check if the transfer has been made to your wallet.
You will get a message in your mail and you will  have to also check your wallet to see if the money has been credited.
If the money is credited, you will have to confirm the transaction in your Airtm account.
This method is working and is working well.
Click on this link below to register for Airtm.
You to note that there are charges in using Airtm. For example, if you transfer $25 from PayPal to Airtm. You will get $20.58 in your Airtm account.
There is also charges when you are transferring from Airtm to mobile money and this will also depend on the exchange rate at the time.
The current rate is $1= GHC10.9. However you will get around $1 = GhC10.09 due to charges.
What is your opinion.
Send us your comments in the comment section and we will respond to your queries.
Source:https://abcnewsgist.com/