One of the most iconic vehicles one could possibly imagine driving is a Ford. To the awe of its loyal customer base, the renowned American carmaker keeps innovating.
Due to consumer demand and other considerations, the majority of brands have been discontinued. However, the corporation continues to create stunning brands that lots of people want to own.
We will discuss the newest Ford vehicles in this post, along with their costs.
This will enable you to balance your preferences and spending power.
Latest Ford cars and their cars.
Here, we'll show you the newest Ford vehicles as well as their current sticker pricing.
2023 Ford Bronco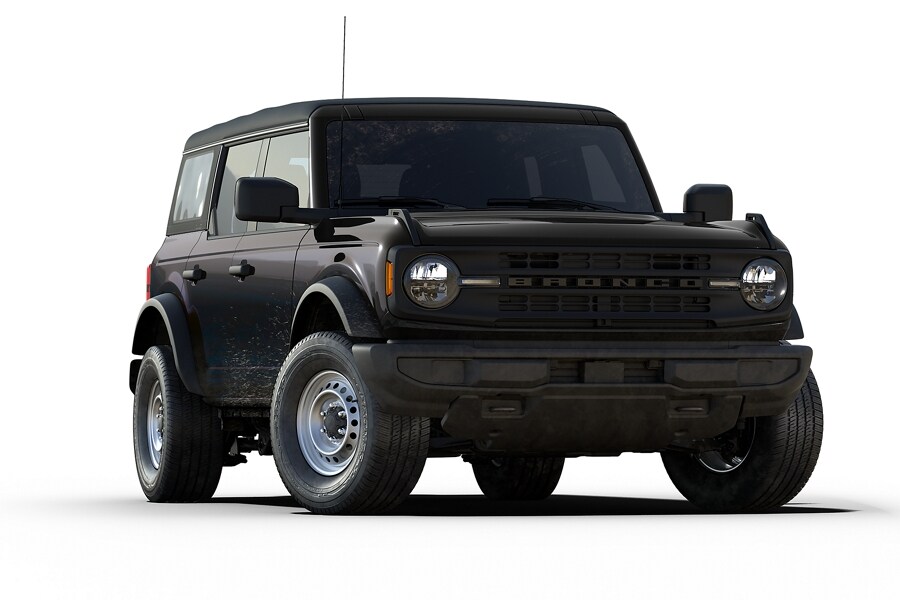 The Bronco is available in a variety of models, including the standard model and the Big Bend.
Advanced features and technology, according to the business, "let you make the most of your adventure."
With up to six G.O.A.T modes, it has a terrain management system. The 17-inch carbonized gray painted aluminum wheels and 32-inch P255/75R17 all-terrain tires that come standard on the Bronco.
Also read:
What to look out for when buying a Nissan car.
Along with the interior leather-wrapped steering wheel and gear-shift knob, you also receive a privacy glass.
A carbonized gray grille and cloth seats are also available. Other incredible features of the Bronco include the large passenger and cargo area and its powerful engine choices.
Prices for the 2023 Bronco vary depending on the model and a few factors.
Big Bend costs between $38,585 and $40,370, while base prices range from $34,595 to $38,540.
Price-wise, Black Diamond is available for between $41,250 and $43,035.
2023 Ford Bronco Sport
One of the benefits of this Ford vehicle is the spacious, open interior.
This automobile is tough, suitable for the off-road, and boasts a spirited optional engine that is unmatched in performance.
This vehicle is well rated and received an 8.3 out of 10 rating. This rating is based on analyses of analysis of data from many sources.
I'm curious how this model differs from previous iterations. It only has 1,966 units and differs from previous models in that it has "two-tone paint, retro-styled wheels, and unique interior appointments."
Depending on the model, the prices range from $29,215 for Base to $31,230 for Big Bend to $33,400 for Heritage and $35,615 for Outer Banks.
A classic car known as a "jack of all trades but master of few" is the 2023 Ford Edge.

Its advantages include roomy seating and sure-footed handling. The 2023 Ford Edge doesn't significantly differ from previous models, although it does include characteristics like 250 to 335 horsepower and 19 to 21 City or 25 to 28 Highway.

According to research, the 2023 Ford Edge is rated 7.9 out of 10. It has received recognition for its superior features and design. This vehicle competed in the 2023 Best 2 Row SUV for the Money competition.

The 2023 Ford Edge's pricing vary greatly depending on the model. It costs $37,945 for Se and $40,000 for SEL is $39,345 and for Titanium, you should be preparing for $43,100.

2023 Ford Expedition

The 2023 Ford Expedition is unique in particular for its roomy and stunning interior designs combined with its comfortable ride that commands authority on the road.

It has powerful double turbocharged engines built into it. Some of the features that make this wonderful car more special include its well-appointed cabin and its towing capacity.

According to research, this car scored 8.2 out of ten, which is a respectable score. Even if there aren't any notable upgrades from the previous models, this automobile is still excellent and will set you back a lot of money.

The following are the costs for the 2023 Ford Expedition.

While the price of an XLT starts at $59,190 and goes up to $65,240, that of an XL is $54,155 to $57,205.

Beginning at $68,060 and going as high as $74,110.

2023 Ford Explorer.

An wonderful car with many great features, including its load capacity, engine choices, ride quality, and easy handling.

If you're interested in their Base model, it costs between $36,760 and $38,760.

Be ready to barter if you want the ST-line model and are willing to spend between $46,005 and $48,005. Costs for a 2023 Ford Explorer XLT ranged from $38,570 to $40,570.

See translation in Italian

Uno dei veicoli più iconici che si possa immaginare di guidare è una Ford. Per lo stupore della sua fedele base di clienti, la rinomata casa automobilistica americana continua a innovare.

A causa della domanda dei consumatori e di altre considerazioni, la maggior parte dei marchi è stata interrotta. Tuttavia, la società continua a creare marchi straordinari che molte persone vogliono possedere.

Discuteremo i veicoli Ford più recenti in questo post, insieme ai loro costi.

Ciò ti consentirà di bilanciare le tue preferenze e il tuo potere di spesa.

Le ultime auto Ford e le loro auto.

Qui, ti mostreremo i veicoli Ford più recenti e il loro attuale prezzo adesivo.

Ford Bronco del 2023

Il Bronco è disponibile in una varietà di modelli, incluso il modello standard e il Big Bend.

Funzionalità e tecnologia avanzate, secondo l'azienda, "ti consentono di ottenere il massimo dalla tua avventura".

Con un massimo di sei modalità G.O.A.T, ha un sistema di gestione del terreno. I cerchi in alluminio verniciato grigio carbonizzato da 17 pollici e gli pneumatici fuoristrada P255/75R17 da 32 pollici di serie sul Bronco.

Insieme al volante interno rivestito in pelle e al pomello del cambio, ricevi anche un vetro per la privacy.

Sono inoltre disponibili una griglia grigia carbonizzata e sedili in tessuto. Altre incredibili caratteristiche del Bronco includono l'ampia area passeggeri e di carico e le sue potenti scelte di motore.

I prezzi per il Bronco 2023 variano a seconda del modello e di alcuni fattori.

Big Bend costa tra $ 38.585 e $ 40.370, mentre i prezzi base vanno da $ 34.595 a $ 38.540.

Dal punto di vista del prezzo, Black Diamond è disponibile tra $ 41.250 e $ 43.035.

Ford Bronco Sport del 2023




Uno dei vantaggi di questo veicolo Ford è l'interno spazioso e aperto.

Questa automobile è robusta, adatta al fuoristrada e vanta un vivace motore opzionale che non ha eguali in termini di prestazioni.

Questo veicolo è ben valutato e ha ricevuto una valutazione di 8,3 su 10. Questa valutazione si basa su analisi di analisi dei dati provenienti da molte fonti.

Sono curioso di sapere come questo modello differisca dalle iterazioni precedenti. Ha solo 1.966 unità e differisce dai modelli precedenti in quanto ha "vernice bicolore, ruote in stile retrò e appuntamenti interni unici".


A seconda del modello, i prezzi vanno da $ 29.215 per Base a $ 31.230 per Big Bend a $ 33.400 per Heritage e $ 35.615 per Outer Banks.

Ford Edge del 2023