This is not just a wild allegation, but a video.
When their child came out to say the couple used to defecate and use it to prepare banku for them, many did not believe the child. However with the recent turn of events, many are saying the lifestyle of the couple is far from normal.
Also read: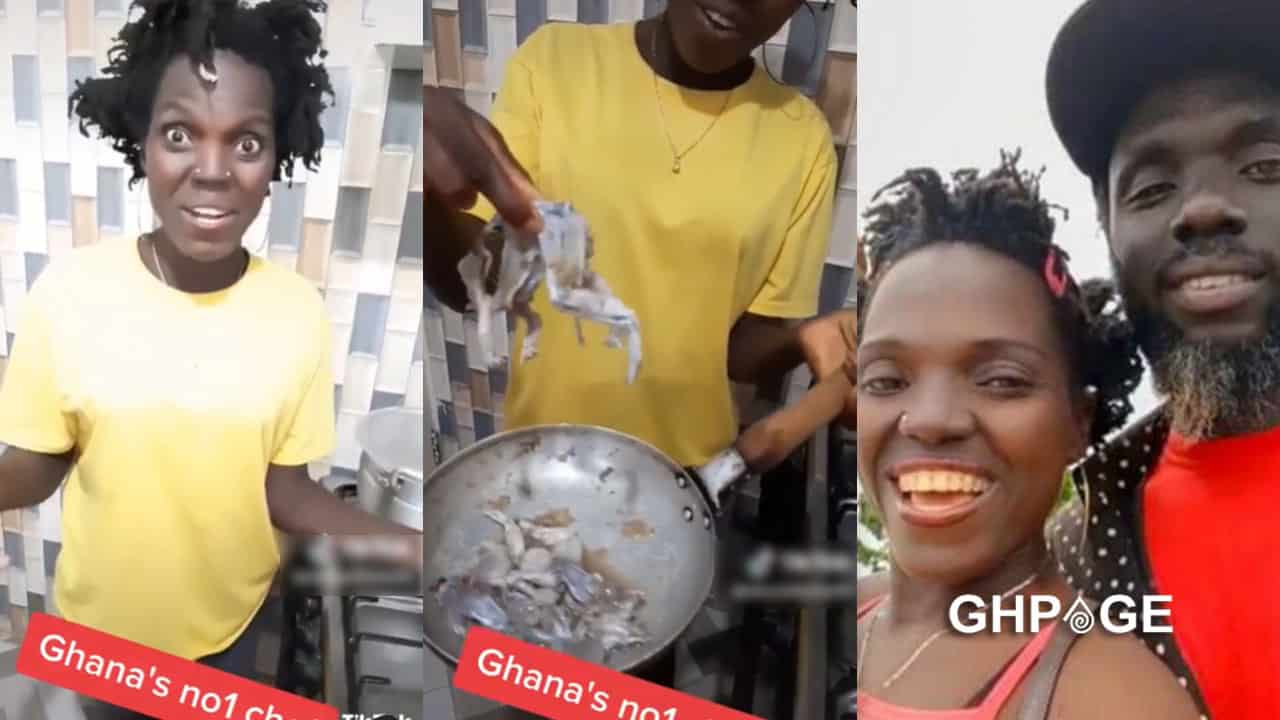 In this video, the woman, Express Lupita allegedly used a snake to prepare a meal for her husband and the pair said the meal is sumptuous. Express Lupita labelled her never seen recipe as "Queens Iva"
Other photos as seen above saw the couple preparing food with what looked like a toad or frog.
Watch the video below.